Jayne Wilson produces carefully researched films & images, tinged with humour, that draw on a prevailing interest in archive film, ephemera and collage. An upbringing in the industrial heartland of Britain, coupled with inherited instruction manuals of the post war era, led her to her current ventures into this intersection between art and documentary film.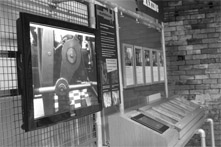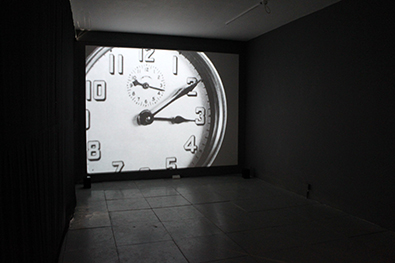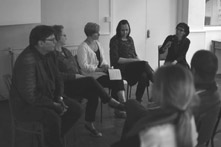 FILMS & SCREENINGS

As You See supported by Arts Council England

Either-Or. How a computer gets the Answer (in progress) Next in the Wills Wanders series

On Air. Tuning into Wireless (2014) Test Exposure, WRO Media Art Biennal (Wroclaw), South Central, Aspex, (Portsmouth)

SPIN Watching the Wind (2013) commissioned by Whirligig Cinema
The Attic (Hackney Picture House, London) Reel (Lincoln)
Totally Devoted (Outcasting and Temporary Projects, With Ed Adams & Michael Cousins)

One Best Way. The Science of Success (2013)

Hey Presto! The Secret of Sound Travel (2012) 15th British Shorts (Berlin ) Experimenta II (Cinecity Film Festival, Brighton) Chemistry of Incidence (Sheffield Fringe curated by Esther Johnson) Broken Ground (Phoenix Brighton)
All That Mighty Heart (2011) Supported by Arts Council England &The British Engineerium
New Filmmakers (Anthology Film Archives, New York)
Making tracks (London Short Film Festival) 6th LIchtspielklub British Shorts (Berlin) 25th Les Instants Video Festival (Marseille, Beirut) 9th Berlin international Directors Lounge, Gather Festival (Edinburgh)
Chemistry of Incidence(Sheffield Fringe) Experimenta I (Cinecity Film Festival, Brighton) Reel (Lincoln)
Bus Stop Cinema (Hay-on-Wye, Elysium Gallery Swansea, Galleria Perela, Venice) In the Woods Festival (Kent) Minicine, (Armley Mills, Leeds) Kelham Island Museum (Sheffield )The British Engineerium (Brighton)

SOLO PROJECTS
Play On American Express Commission (2011)
Recollect: Drawn from Site (2007-08) The Herbert, Coventry
Do you say it best when you say nothing at all? (2003) Rochester Art Gallery
Domework.(1999-02) Brighton Museum and Art Gallery
Now you can pick up Anything (1999-02). The City Gallery, Leicester, Phoenix Brighton
You're not daft, just don't get shot (1996-7) The Oval House, London, Horsham Arts Centre
Industrial Reaction (1994) Ford Motors, Dagenham
British Medical Association (1991) Artist in Residence at BMA House and annual conference
SELECTED GROUP EXHIBITIONS
2014 Siren, Whitstable Fringe
2010 House, Brighton Festival Film screening and talk
2001 Us and them, Constituting Identity, Axis on line Exhibition, curated by Alana Jalinek
2001 National Print Exhibition, Mall Galleries, London
2000 Fold, Phoenix Brighton
1999-01 Lasting Impressions, Leicester City Galleries touring exhibition
1999 Printmakers Council Biennale, Whiteley's Gallery, London
1998 Bags of Evidence , Hove Museum and Gallery

CURATORIAL
The Space (2007-2010) Curator of contemporary photography exhibitions within a corporate gallery space in Hove. Exhibiting artists included Penny Klepuszewska and Australian photographer Odette England
The Short Circuit Experimental Documentaries (current) programming unconventional shorts that are distinctly artist film, yet have their roots in fact or documentary.